Macroeconomics for Business – BBS Second Year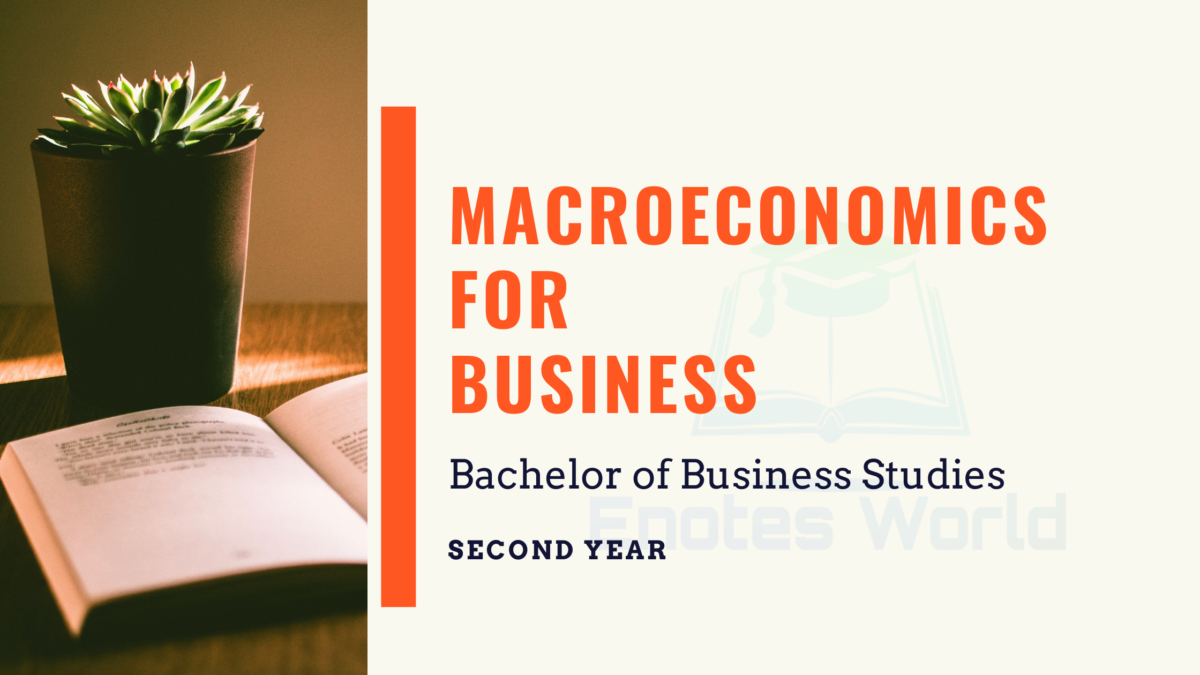 About Course
The study of macroeconomics for business is essential for understanding how decisions are made in different areas that are highly relevant to the student. The content covered in this course is applicable to both the individual and the firm.
What Will You Learn?
To enhance understanding of the macroeconomic theories and develop their own skills in using these theories in business decision making.

To analyze how individual decision-makers, both consumers and producers, behave in a variety of economic environments.
Course Content
Unit -1: Introduction to Macroeconomics
Macroeconomics: Concepts and Features

Macroeconomics: Scopes and Limitations

Macroeconomics: Uses

Macroeconomic Concepts: Flow and Stock Variable

Macroeconomic Concepts: Equilibrium and Disequilibrium

Macroeconomic Concepts: Static and Dynamic Equilibrium Analysis
Student Ratings & Reviews